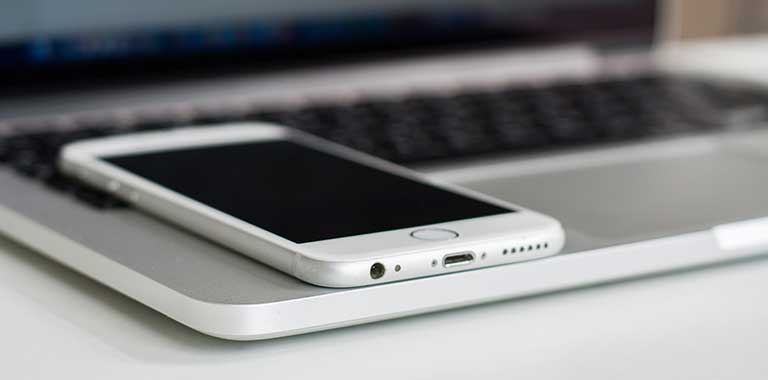 There are many ways to transfer data from tablet to tablet — including contacts, apps, files, photos and more.
The cloud
The cloud is this nebulous, tech-y thing that you kinda understand what it is, sorta know how to use it, but not really how it works. Essentially, cloud storage saves data to a virtually accessible network. If you have a network connection and a device to access it, you can save your information to the cloud.
There are lots of ways to do this. Your Google account is a cloud account, in essence. You can add pictures to Google Photos, contacts to Google Contacts, etc. You can sign in to your Google account and that data will be transferred to your new tablet.
On an Android tablet: Go to Settings > Google > Manage your Google Account
On an iPad: Go to Settings > Accounts & Passwords > Add Account > Google
If you're not a Google user, there are other cloud services (both paid and free) you can use to transfer the data to your new tablet. Some examples include:
Box
Dropbox
SkyDrive
SpiderOak
Upload the information from your old tablet into the cloud storage platform, and then log in with your new device and download what you need.
Mobile transfer
Another option is what's called a mobile transfer, which is helpful if you're trying to figure out how to upload files to an Android tablet or iPad. This is a tablet-to-computer-to-tablet data transfer via USB cable connection. Drag or copy and paste files over from your old tablet onto the computer. When that data transfer is complete, you can do the same from the computer over to the new tablet.
This can be a lengthy, tedious process if you have a lot of data to transfer. To speed it up, check out a paid service like Coolmuster.
MicroSD card
You can also use a microSD card to physically transfer files between Android devices. A microSD is similar to an SD card, only smaller for mobile devices.
On your original tablet, move everything over to the microSD storage (instead of storing the data on your device). Go to the My Files app to do this.
When everything is transferred over to your microSD card, take it out of the original device and move it over to your new one. You'll see all your files, contacts, apps, and other data on your new tablet.
Computer-to-tablet transfers
You can use the cloud method described above for a computer-to-tablet transfer, as well as the following options:
USB cable
For Android users, connect the tablet to your computer via USB cable.
PC users: An AutoPlay dialog box should appear. Choose Open Fold/Device to View Files. If the dialog box doesn't pop up, open the computer window and click on the tablet's icon at the bottom. Click the storage icon to view the files and drag and drop to their final destination.
Mac users: The Android File Transfer program should pop up on your screen. Open two folders: the one containing the files you want to transfer and the one where you want the files to go. Drag the files from one folder to the other to copy the data.
SMB file transfer
SMB (Server Message Block) is ideal for tech-savvy people who want to transfer files between computer and tablet. The file transfer protocol involves remote server access (similar to how cloud storage works) to read, create and update files.
On Windows, right click the folder you want to share and select Share With and adjust the settings accordingly.
On Mac, you can find these settings in System Preferences > Sharing > File Sharing > Options > Share files and folders using SMB. Here, you can configure sharing settings.